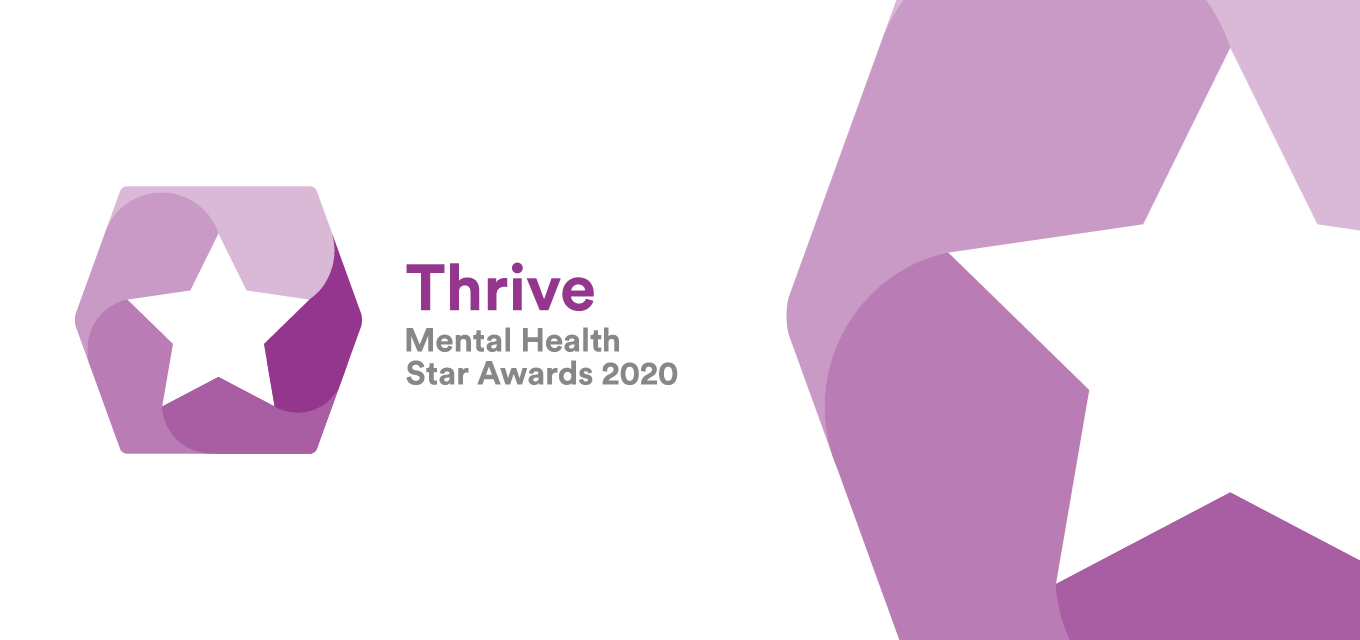 Nominations for the WMCA Mental Health Star Awards 2020 are now open!
The West Midlands Combined Authority (WMCA) is hosting the Mental Health Star Awards 2020 to celebrate the ground breaking work being done across the region to improve mental health and wellbeing. We are asking you to nominate your Mental Health Stars. Nominations close on Sunday 3rd November 2019.
You can nominate anyone for a Mental Health Star award, whether it's the friend that helped you through a difficult period, the GP who always takes the time to talk, a manager who has been supportive or the volunteer who gives up their evenings to provide support to vulnerable people in their community.
View the frequently asked questions.
We are inviting you to make a nomination from the 12 awards categories below:
Individual (25+)
This category is for individuals in the WMCA area who have 'gone above and beyond' to promote mental health and wellbeing in their area. There are four awards – one for each of these area clusters in the WMCA. When making a nomination please make sure they live, work or provide support in one of these areas:
Black Country,
Birmingham and Solihull
Coventry, Warwickshire County Council, North Warwickshire, Rugby, Nuneaton and Bedworth, Stratford upon Avon, Redditch
Shropshire, Telford & Wrekin and Herefordshire, Cannock Chase and Tamworth.
Nominate
Team, Service, Organisation
This category is for a team, service or organisation in the WMCA area that has 'gone above and beyond' to promote mental health and wellbeing in their area. There are four awards – one for each of the area clusters in the WMCA. When making a nomination please make sure they work in one of these areas:
Black Country
Birmingham and Solihull
Coventry, Warwickshire County Council, North Warwickshire, Rugby, Nuneaton and Bedworth, Stratford upon Avon, Redditch
Shropshire, Telford & Wrekin and Herefordshire, Cannock Chase and Tamworth
Nominate
Young Person (16 – 25)
This category is for an individual aged between 16 – 25 who has 'gone above and beyond' to promote mental health and wellbeing in the WMCA area. There is one award for this category across the WMCA areas. When making a nomination please make sure they live, work or provide support in one of these areas:
Birmingham, Cannock Chase, Coventry, Dudley, Herefordshire, North Warwickshire, Nuneaton and Bedworth, Redditch, Rugby, Sandwell, Shropshire, Solihull, Stratford upon Avon, Tamworth, Telford & Wrekin, Walsall, Warwickshire County Council, Wolverhampton
Nominate
Cariss Evans Award for Innovation and Research for Young People's mental health
Cariss Evans Award for innovative and creative mental health support in community based Child and Adolescent Mental Health Services (CAMHS) for children, young people and their families / carers. Cariss Evans inspired people through her work as a community based mental health nurse for the Child and Adolescent Mental Health Service (CAMHS) at the Black Country Partnership NHS Foundation Trust and sadly died in October 2018 following an illness. This award has been designed with Cariss's family and colleagues and will look for nominations for individuals that demonstrate the values that were important to Cariss in her work. This award is open to nominations from across the WMCA area. When making a nomination please make sure they live, work or provide support in one of these areas:
Birmingham, Cannock Chase, Coventry, Dudley, Herefordshire, North Warwickshire, Nuneaton and Bedworth, Redditch, Rugby, Sandwell, Shropshire, Solihull, Stratford upon Avon, Tamworth, Telford & Wrekin, Walsall, Warwickshire County Council, Wolverhampton
Nominate
Physical Activity and Mental Health – In association with Include Me West Midlands
This category is for an individual who has 'gone above and beyond' to promote mental health and wellbeing through inclusive sport and physical activity in the WMCA area. There is one award for this category across the WMCA areas. When making a nomination please make sure they live, work or provide support in one of these areas:
Birmingham, Cannock Chase, Coventry, Dudley, Herefordshire, North Warwickshire, Nuneaton and Bedworth, Redditch, Rugby, Sandwell, Shropshire, Solihull, Stratford upon Avon, Tamworth, Telford & Wrekin, Walsall, Warwickshire County Council, Wolverhampton
Nominate
Employer – Outstanding manager support for mental health
This category is to recognise an individual manager who has 'gone above and beyond' to promote mental health and wellbeing of their employees in the WMCA area. There is one award for this category across the WMCA areas. When making a nomination please make sure they live, work or provide support in one of these areas:
Birmingham, Cannock Chase, Coventry, Dudley, Herefordshire, North Warwickshire, Nuneaton and Bedworth, Redditch, Rugby, Sandwell, Shropshire, Solihull, Stratford upon Avon, Tamworth, Telford & Wrekin, Walsall, Warwickshire County Council, Wolverhampton
Nominate