Transition to Work
We are now partners in 'Transition to Work' a fresh approach to supporting out-of-work people aged 16-24 in the West Midlands.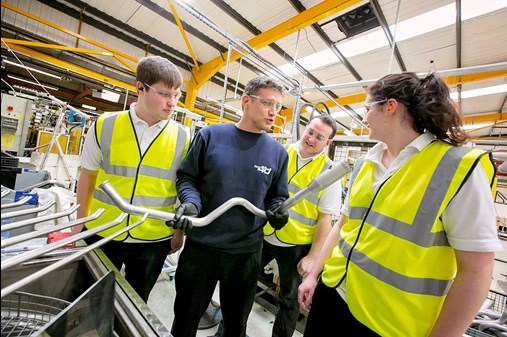 Up to 800,000 young people in the UK are currently not in education, employment or training, and marginalised and isolated groups are most affected. This growing challenge means that many of them lack a clear and accessible route into sustainable employment.
In response to this issue, the Transition to Work West Midlands pilot aims to take an innovative data-driven, youth and employer-led approach to reduce youth unemployment and support young people into work.
The project takes a 'local first' approach to close the gaps in provision, building on the innovative projects that already exist in the West Midlands.
This project is part of the Inclusive Economy Partnership's Transition to Work project - bringing together business, civil society and government to help address major societal challenges.
The pilot has a number of partners including Accenture, Movement to Work, UnLtd, O2, Youth Employment UK, Prince's Trust, Big Lottery Fund, Department for Work & Pensions and West Midlands Combined Authority with support from the Cabinet Office and the Department of Culture, Media & Sport (DCMS).
The initial phase is designed to reach young people who are currently not in education, employment or training by breaking down the barriers that exist between organisations and taking an integrated approach defined by young people. Lived experience is at the core of the pilot with young people co-leading the scheme's design, development, governance and delivery.
Follow the pilot on social with #InclusiveEconomyPartnership on Twitter