Include Me West Midlands
About the pledge
This pledge has been created by the WM Mayor's Disability and Physical Activity Working Group who, as organisations and disabled people committed to improving the life chances of disabled people, want to promote a more inclusive approach to sport and physical activity delivery to other organisations in the area.


The Pledge and wider campaign has been created by the group members who want to make the West Midlands an exceptional region for disabled people and people with long term health conditions to be physically active. In doing so, committed to improving the understanding of the barriers that all our residents face and willing to listen, learn and make changes.
The pledge is about embedding Activity Alliance's 10 principles into planning and delivery, to raise awareness of opportunities and make physical activity more appealing.
We will look at the ways we communicate with disabled people to ensure we reach more audiences. We will learn about the benefits of inclusive and accessible communications.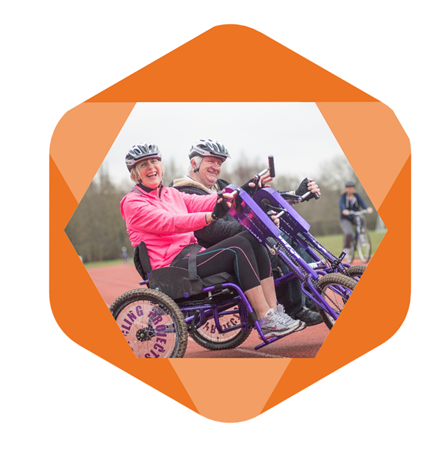 Guidance Notes:
The WMCA comprises one of the most diverse populations in the UK
We want all organisations to benefit from this diversity and encouraging all people, regardless of their diversity to be able to work for them and be themselves at work.
1 in 5 people across the West Midlands have a long term health problem or disability that limits their day to day activities. 75% of disabled people have more than 1 impairment.
1 in 3 adults in the West Midlands are physically inactive and 48.9% of West Midlands adults with disabilities are inactive.
Organisations are requested to sign up to the pledge through a self assessment of their work against the 10 principles setting out their own action plan. The WMCA will provide support to these organisations by funding inclusivity and mental health training, developing a citizen's network and providing a forum for good practice and an award to recognise improvement and impact. An independent evaluation will also be undertaken looking at the impact on getting people active, behaviour and system influence and change.
There is no prescribed action plan, it should be relevant for each organisation. The requirement is that they publicly promote Include Me West Midlands within their organisation, at their activity and venues and on their website. Those who have signed up to the pledge will also be listed on the WMCA website.
There is no currently planned formal verification activity, but experience from those disabled people accessing services and activities can act as the excellent critical friend and help maintain a focus on delivering against the pledge. The Citizen's Network will play a key role in this.