About the Include Me WM Pledge
About the pledge
The Include Me West Midlands Pledge is about showing disabled people and people with long term health conditions that an organisation has made a commitment to consider how it engages better with people. It understands that organisations will not always get everything right but they are willing to listen and learn on how to make improvements for individuals.
This pledge has been created by the WM Mayor's Disability and Physical Activity Working Group who, as organisations and disabled people committed to improving the life chances of disabled people, want to promote a more inclusive approach to sport and physical activity delivery to other organisations in the area.


The Pledge is a part of a wider approach which has been created by the group members who want to make the West Midlands an exceptional region for disabled people and people with long term health conditions to be physically active. In doing so, is committed to improving the understanding of the barriers that all our residents face and have a willingness to listen, learn and make changes.
The pledge is about embedding Activity Alliance's 10 principles into planning and delivery, to raise awareness of opportunities and make physical activity more appealing.
1. My channels
We will look at the ways we communicate with disabled people to ensure we reach more audiences. We will learn about the benefits of inclusive and accessible communications.
2. My locality
We want to remove barriers to physical activity in the West Midlands and support opportunities to be closer to disabled people's homes.
3. Me, not my impairment
We are aware of the diverse mix of people in the West Midlands and many do not identify as being disabled. We will treat disabled people as individuals and will not focus entirely on disability in all our promotions.
4. My values
We will develop our understanding of and tap into disabled people's values. We will link these to our activities to make them more appealing.
5. My life story
As we grow older, our values change. We will regularly look at new ways to engage disabled people of all ages.
6. Reassure me
We will ensure nobody feels out of place in our opportunities. We will provide disabled people with information that helps to see whether our activities are suitable.
7. Include me
We will work with IMWM and the Citizens Network to adopt an approach that is co-produced with disabled people. We will develop activities that allow people with varying abilities to take part.
8. Listen to me
We will provide safe and private environments for disabled people to talk to us.
9. Welcome Me
We will ensure disabled people's first experience is a positive and enjoyable. We will learn from others in the West Midlands about their inclusive practices in customer services.
10. Show me
We will actively involve disabled people who are already involved in West Midlands' activities. We will promote disabled people's authentic voice through leadership, workforce and marketing.
We are seeking as many organisations as possible to make a commitment to the pledge and be a part of movement to make a significant difference across the region. We aim to create a network of organisations that will not only listen to the views of their users but also support one another. 
Vision
The pledge is a positive look at improvement. It encourages organisations to be open and honest about how they can improve. It understands that things will not always be perfect but there is a willingness to learn and make changes.
Organisational commitment to make changes. To improve their inclusive offer with an understanding that it doesn't all need to be done overnight as long as there is an identified plan.
People will recognise that an organisation has made a commitment to improve and is open and encouraging of ideas for improvement.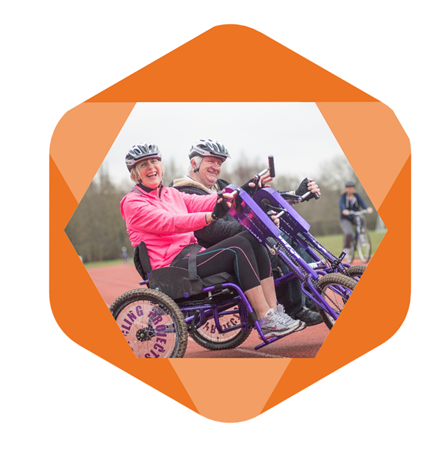 Citizens Benefit
We want the citizens of the West Midlands to realise that they have a meaningful voice. Include Me West Midlands looks to provide that. When you see the Include Me WM logo you know that the organisation might not always get thing right, but when they don't they are supportive and welcoming to ideas and suggestions.
This is about how we can work better with organisations and help them improve and meet our needs.
Organisational Benefit
Supportive Network between pledged organisations.
Regular updates on progress.
Theme focused.
Support for Citizens Network once established.
Clear plan to improve engagement.
Signposting to training, resources, case studies, research.
Pledge Commitment 
Making a commitment to the pledge couldn't be easier.
All you then need to do is click here to email us for Include Me WM Pledge Pack.
We will then send you more details about the Activity Alliance Talk to Me Principles for you to consider:
Where you may need some support
If you have examples of great practice
Where you have identified an area you can develop.
Place these on the simple action plan provided and email to mark.fosbrook@wmca.org.uk  along with a statement of no more than 500 words on what you are going to do differently and the impact you think you can make.
Your submitted action plan will then be viewed by our dedicated team to identify where we can add support, signpost you to resources or connect you with partners who could be of mutual benefit. This will then be returned to you along with the Include Me WM Brand Guidelines for you to use the logo on your promotional literature. 
Alternatively, you can contact Mark Fosbrook on the following telephone number: 07764291670.