£2m support scheme to help double the size of region's social economy
Published: Thursday 27 Jul 2023
A £2 million support package using unspent Commonwealth Games money will help level up some of the region's most disadvantaged neighbourhoods.
The funding is the first phase of the West Midlands Combined Authority's (WMCA) plan to double the size of the region's social economy - the collective term for social enterprises, co-operatives, community-owned and employee-owned businesses set up to generate income to address social and environmental issues.
Delivering on a key recommendation from the Social Economy Taskforce, the WMCA will use money from the Commonwealth Games Legacy Enhancement Fund to invest in community-focussed businesses whose goal is to improve the lives of local people and create new jobs.
In the West Midlands, the social economy employs more than 120,000 people across 8,000 organisations and is worth £3.5 billion a year to the wider economy.
The Commonwealth Games legacy funding will pay for business development experts to work with leaders to further develop the skills and confidence they need to grow their businesses and to widen their impact.
Seed funding will also be provided to 'clusters' of social businesses in each of the WMCA's seven constituent council areas to support them to develop plans that identify specific projects to improve the local area and be used as a basis to bring in further investment.
The first local 'cluster' will be led by Witton Lodge Community Association in Perry Common, Birmingham, and co-funded by Power to Change.
Andy Street, Mayor of the West Midlands and WMCA chair, said: "Our region's social economy is a relatively unknown but thriving sector made up of a diverse range of enterprises that collectively make a remarkable contribution to society.
"The work of the Social Economy Taskforce has made clear that - with the right support - we can double the size of that social economy. Together, we can help put more money back into the hands of local people - creating jobs and supporting services that are delivered for them and by them.
"I've always believed - and saw first-hand during my time at John Lewis - that business done right can be a tremendous force for good. That's why I'm so pleased that we've been able to deliver this significant £2 million package of support for the social economy sector and I hope to see it go from strength to strength in the months and years ahead."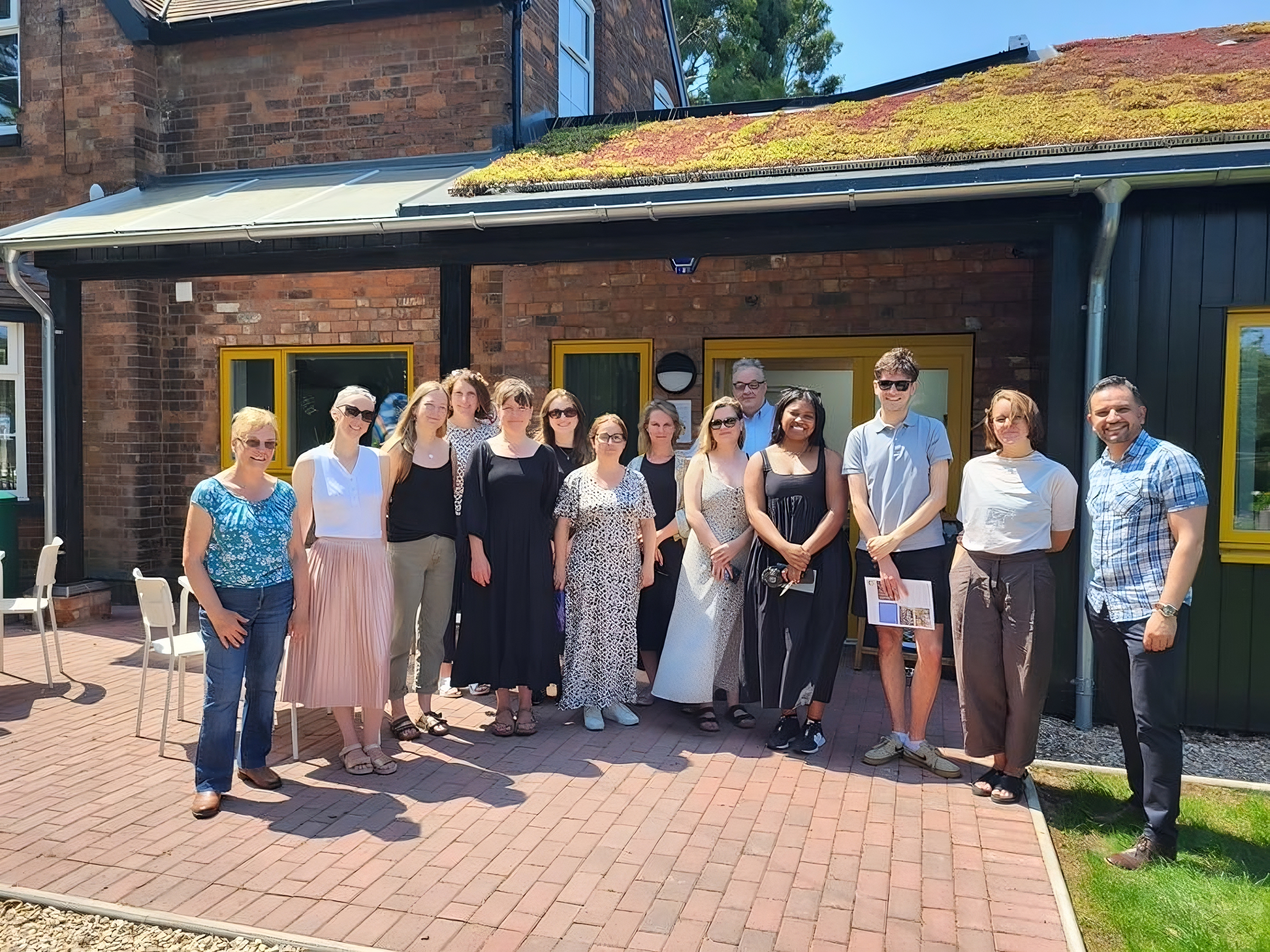 The WMCA's Social Economy Growth Programme is part of its social economy strategy which has been developed in partnership with Power to Change, the independent trust that strengthens communities through community businesses.
Witton Lodge Community Association is based just a few miles from the Alexander Stadium - the flagship venue for last year's Commonwealth Games.
It has a track record of improving the community in which it is based, having been formed over 20 years ago by residents who were unhappy about the demolition of 900 homes in the area and wanted to help shape its future.
Since then, it has gone from strength to strength in building and managing new homes for local people and supporting the surrounding community in a wide range of ways, such as providing jobs and skills advice and hosting community events and activities to improve the environment and help residents to live healthier lives.
Afzal Hussain, chief officer at Witton Lodge Community Association, said: "We are delighted to be part of this investment that will give us the much-needed resources to do the job we are trying to do, to improve the local area and economy. It's a great opportunity for the community to decide what's right for us, and to create change that makes a difference and sticks."
Natalie White, local and regional partnerships manager at Power to Change, said: "We are thrilled to see the WMCA's significant investment in the region's social economy. This scheme gives communities the power to have a say in what happens in their local area and economy and represents a major step towards leveling up disadvantaged communities.
"We are delighted to support the Witton Lodge Community Association in leading the first of the local 'clusters' and applaud their track record of community improvement and commitment to shaping a better future in Perry Common. This investment will provide them with the opportunity to build on their vital work and grow their local social economy."
Cllr Kerrie Carmichael, the WMCA's portfolio lead for inclusive communities, and leader of Sandwell Council, said: "The power of the West Midlands' social economy should not be underestimated. It provides jobs and local services underpinned by the central aim of doing good for the local communities in which they are based.
"I can't think of a better example of inclusive growth, something that's at the heart of the WMCA's vision for a region where people thrive in the places they live and work. This funding is a significant milestone in our 10-year plan to help this important part of our economy keep growing and widen its impact."
The WMCA's Social Economy Growth Programme is being funded by the WMCA's Commonwealth Games Legacy Enhancement Fund, which has been established because of the effective organisation and delivery of the Games last summer which meant the event came in under budget.
Following discussions with the Mayor and the WMCA, the UK Government agreed to invest the £70 million underspend back into the region to enhance the legacy of the Games and ensure the benefits continue their positive impact for years to come.
More funding announcements will be made over the coming weeks and months.
Enquiries about the funding should be emailed to legacyfund@wmca.org.uk.
Contact the Media Team