Action launched to crackdown on dangerous drivers
Published: Monday 07 Aug 2023
A crackdown on dangerous and reckless driving got underway in Birmingham today, (Monday 7 August) following a spate of serious incidents on the region's roads.

Operations have been launched as part of a coordinated response by Transport for West Midlands (TfWM), West Midlands Police (WMP), Birmingham City Council, and the region's Police and Crime Commissioner to recent incidents that have resulted in deaths and serious injuries.

Targeted enforcement is being carried out by police at known hot spots as part of Operation Triton in a show of intent by the region's authorities that anti-social driving will not be tolerated.

A high-profile awareness campaign has also been launched today on billboards and social media across the wider West Midlands, featuring hard-hitting messages warning of the tragic consequences of reckless behaviour behind the wheel.

A number of joint actions to improve safety on the region's roads were agreed by authorities following several hit-and-run incidents and other cases of dangerous driving over recent weeks.

It follows a summit chaired by Andy Street, Mayor of the West Midlands, and attended by Craig Guildford, Chief Constable of West Midlands Police; Cllr Liz Clements, cabinet member for transport at Birmingham City Council; Simon Foster, the West Midlands Police and Crime Commissioner; Anne Shaw, executive director of TfWM, which is part of the West Midlands Combined Authority (WMCA) and the Mayor's walking and cycling commissioner, Adam Tranter, alongside other local representatives.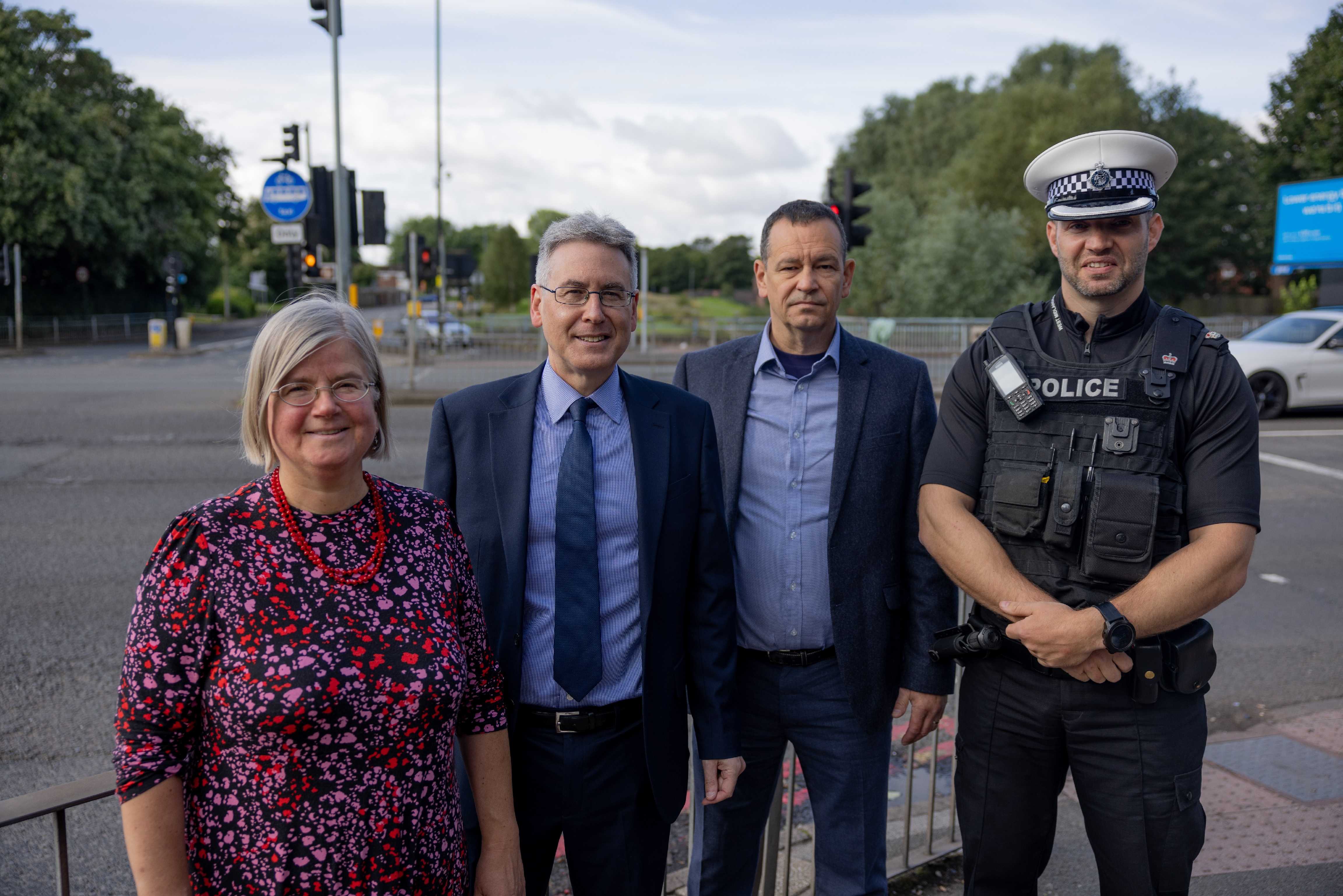 The Mayor said: "Any death on our roads is a tragedy and in recent weeks we've seen too many lives lost, families heartbroken, and communities outraged. That's why we must all work together and remain focussed on taking sustained action that can make our roads safer for pedestrians, cyclists and drivers. It's going to require a huge effort - and we're already turning words into action.

"Alongside enforcement that has started today, TfWM has also launched a campaign with our partners to appeal to the consciences of drivers by alerting them to the dire and tragic consequences that can result from bad driving. We're refreshing our region's road safety strategy with a more ambitious target for no road deaths and, at the same time, we continue to invest heavily in safer cycling and walking routes right across the West Midlands."

Simon Foster, the West Midlands Police and Crime Commissioner, said: "People being tragically and avoidably killed and seriously injured on our roads is unacceptable. That's why I am holding West Midlands Police to account, to prevent, tackle and reduce crime and anti-social behaviour on our roads.

"The force has agreed to crackdown on rule breakers on our roads, set up two new police teams to bring dangerous drivers to justice and make it easier for you to report dangerous driving. Keeping people safe on our roads must remain a top priority."

Superintendent Gareth Mason, head of roads policing in the West Midlands, added: "Road safety is a key issue for WMP and we continue to carry out daily activity, but we cannot do this work alone which is why we are working in partnership with Birmingham City Council, TfWM, and local groups.

"We know that by working together with our partners and local communities we can make significant progress in creating safer roads.

"We continue to urge all motorists to prioritise road safety, obey speed limits and remain vigilant while driving. Your actions can make a significant difference in preventing accidents and protecting lives."

As part of the coordinated crackdown, police have pledged an increase in around-the-clock, intelligence-led and hot spot enforcement operations to crackdown on anti-social driving and speeding, and to make it even easier for local people to report and provide evidence of dangerous behaviour on the roads.

As a further deterrent to speeding, partners will work together to lower speed limits, increase the number of average speed cameras on the region's most dangerous roads, and use Safer Streets 5 funding to tackle anti-social driving.

Plans for a segregated cycle lane on the A45 in Birmingham will also be accelerated with the aim of having spades in the ground for the first phase by this winter.

All of these immediate actions will be supported by longer-term plans to develop and deliver schemes which support active travel and improve the safety of vulnerable road users.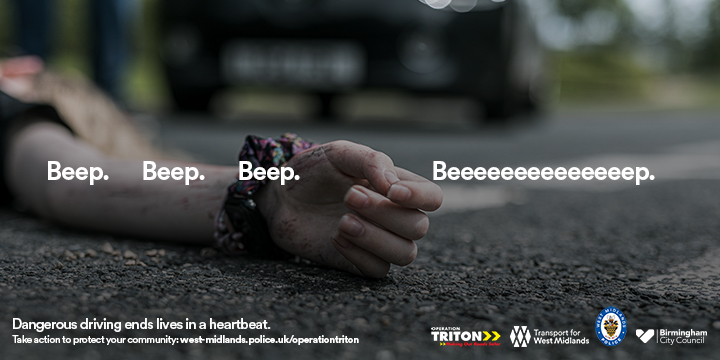 In September, TfWM will launch a revised Road Safety Strategy with the goal of a 50 per cent reduction in the number of people killed and seriously injured on West Midlands roads by the end of 2030 and the ultimate target of Vision Zero for no deaths.

This will align with Birmingham City Council's own road safety strategy which will be published later this year.

Cllr Liz Clements, cabinet member for transport at Birmingham City Council, said: "For far too long we have given priority to cars and other motor vehicles, and this must change. We have set out in our transport plan how we want Birmingham to be a place to live and be, not drive and park, with people making better use of public transport, walking and cycling. In changing our priorities we can achieve a change in attitude and behaviour - after all, we all want safer roads.

"Everyone can play their part, whether authorities, charities, campaigners or members of the public. We have an ambitious but vital goal and together we can, and must, achieve it because we cannot tolerate dangerous driving that causes so many deaths and serious injuries on our roads."

Adam Tranter, the Mayor's cycling and walking commissioner, said: "The recent tragic collisions have made it clear that we need to do more to tackle dangerous and anti-social driving. I'm really thankful to the Mayor and our colleagues at West Midlands Police, Birmingham City Council and TfWM who got around the table, took the challenge and worked quickly together to try to change things.

"Reaching Vision Zero is a big task and is only possible if we all work together and have a relentless focus on enforcement, safer infrastructure and education."

Find out more about the campaign launched today at www.tfwm.org.uk/operation-triton/
Contact the Media Team