Compass Group UK & Ireland gifts £500,000 to fund apprenticeships in West Midlands
Published: Monday 21 Aug 2023
Budding chefs, restaurant front of house staff or other supporting roles, will soon benefit from a range of funded apprenticeships to help them land jobs and progress in the West Midlands hospitality sector. 
Today (August 21) Compass Group UK & Ireland, the UK's largest foodservice company has gifted £500,000 to boost hospitality and professional services courses as part of the West Midlands region's Apprenticeship Transfer Levy Fund.  
The company serves meals in locations including offices, schools, universities, hospitals, to the military, major sports and cultural venues. 
The funding to the West Midlands Combined Authority (WMCA) will help people gain the skills, knowledge and behaviours needed to enter and progress within the hospitality sector and give West Midlands businesses access to more emerging talent – a vital step in levelling up the region.   
The hospitality sector has been hit recently by skyrocketing energy costs, food inflation, high interest rates, a recruitment crisis and tepid customer demand on the back of the Covid pandemic.
Despite these challenges, data from the WMCA shows more than 3,880 job vacancies advertised last month  in the metropolitan West Midlands hospitality sector and more than 9,000 across the wider region.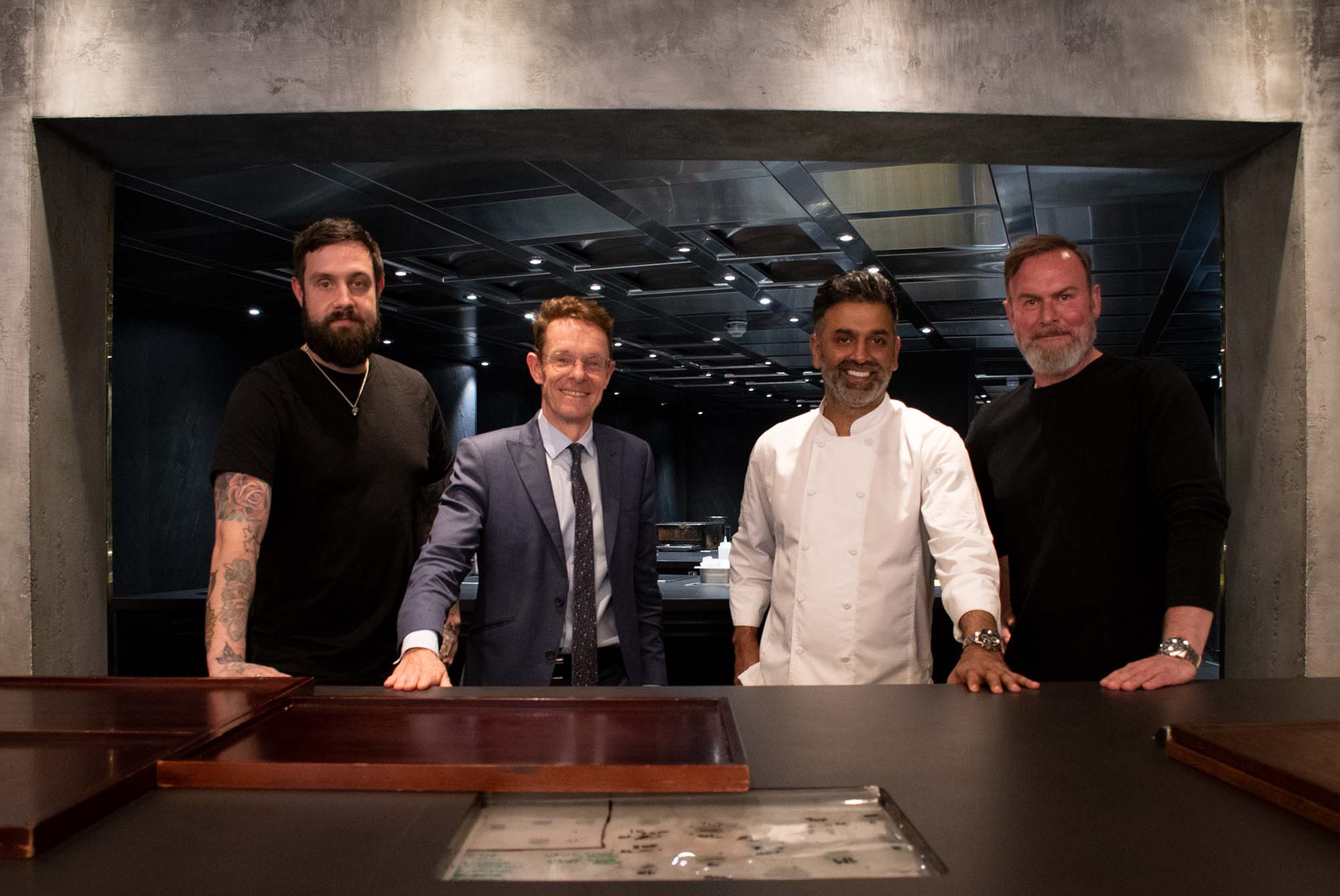 Andy Street, Mayor of the West Midlands and WMCA Chair, said: "Hospitality is something of a strong suit for our region. Despite the challenging economic backdrop, there's still plenty of scope to provide training to the next generation of talented chefs, mixologists, and restauranteurs.   
"That's why it's great to see Compass Group UK & Ireland supporting this mission by kindly transferring half a million pounds towards our Apprenticeship Transfer Levy Fund. It's vital that we support our night-time economy and one way we can do that is by helping local talent to connect with opportunities on offer in hospitality.  
"I would encourage employers right across our region to continue to contribute to our Levy Fund and recruit apprentices in the months and years ahead. Together, we can work to ensure Birmingham and the wider West Midlands maintains its position as one of the UK's most exciting food destinations."  
Set up in March 2019, the Apprenticeship Levy Transfer Fund allows large employers to transfer up to 25% of their levy funds each year to SME organisations, to pay for the Apprenticeship Standards to be delivered. 
The region's hospitality taskforce which includes leading hospitality names like Dishoom, Purnell's, Aston Villa FC, and Malmaison Hotels, is continuing to lobby government for more targeted support and help to bring new people into the sector. 
Cllr George Duggins, portfolio holder for skills and productivity, and leader of Coventry City Council, said: "This generous £500,000 donation from Compass Group marks a significant step in fortifying the culinary landscape of the West Midlands. 
"By channelling support into apprenticeships and professional services courses, we're empowering aspiring chefs and restaurateurs to refine their craft and in turn this will help to invigorate our hospitality sector. 
"Having a job changes lives and an apprenticeship is a great way to learn new skills and enter the world of work. It's also great that we can offer some of our businesses full funding to take on and train their future talent.  
"It's really tough for people at the moment. The cost of living is biting hard so I hope this support will go some way to help while we continue to lobby for more support for our region." 
Jonathan Foot, Head of Apprenticeships and Early Careers at Compass Group UK & Ireland said the company was "committed to investing in and developing talent". 
He said: "We are so pleased to be supporting the West Midlands Combined Authority, with this significant transfer of apprenticeship levy funding. As a large organisation, we have a responsibility to give back to the communities we operate in, and in the West Midlands we want to be able to support SME organisations and local people.  
"This will help our existing work in the area and enhance our plans to open Compass' Regional Community Skills & Learning Hub in Edgbaston, which is due to open early next year." 
Contact the Media Team