More transport safety officers to crack down on anti-social behaviour
Published: Monday 06 Nov 2023
Transport for West Midlands (TfWM) will be supporting the roll out of front-line safety personnel on public transport in 4 English areas to help stamp out anti-social behaviour on buses, trains and trams.
The new transport safety officers (TSOs) will patrol targeted routes and locations, working in co-ordination with local police forces and the British Transport Police.
The officers will work to improve safety with an emphasis on engagement and education, however, they will also hold the power to issue fixed penalty notices in response to certain antisocial behaviour.  
This follows the successful development of a TSO scheme by TfWM.
The Department for Transport has set aside £2.5 million in funding to deploy TSOs in:
Bournemouth, Christchurch and Poole
Lancashire
Stoke-on-Trent
Thurrock – in collaboration with Essex and Southend-on-Sea councils
The pilots will allow local authorities to develop and implement approaches that react directly to the specific needs of their local area.
TfWM, which is part of the West Midlands Combined Authority (WMCA) will receive funding to expand their own TSO scheme, recruiting officers specifically trained and dedicated to tackling incidents involving women's safety, helping to make women and girls feel safer when travelling on public transport. The measure is part of a wider government strategy to tackle violence against women and girls (VAWG), in answer to the recommendations as set out by the VAWG Transport Champions, Laura Shoaf and Anne Shaw.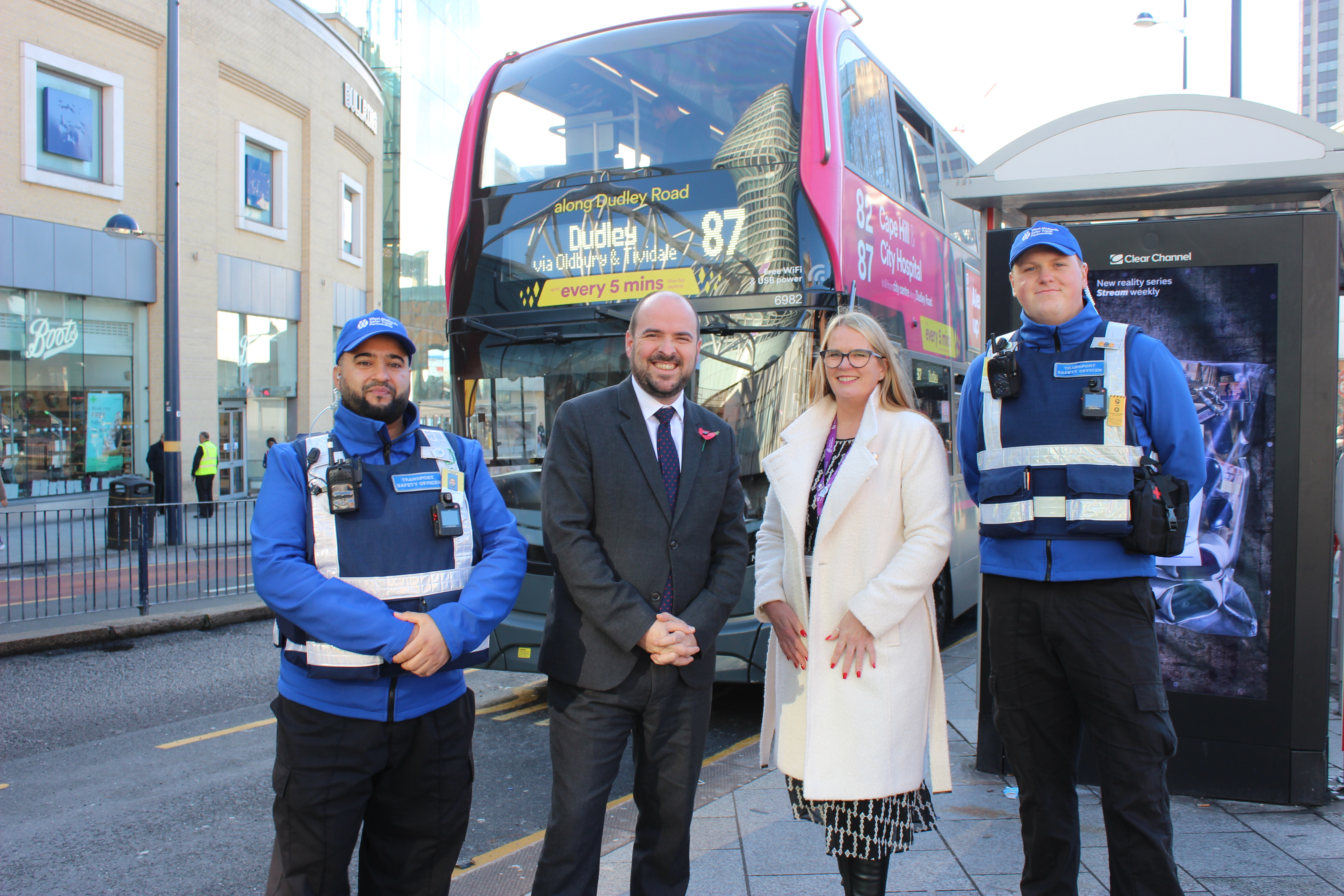 This is part of wider government commitments to improving public transport and follows the recent allocation of £150 million to improve bus services in the North and Midlands – the first tranche of £1 billion of new funding, redirected from High Speed 2 (HS2) as part of Network North.
Transport Minister, Richard Holden, said: "Anti-social behaviour is completely unacceptable – I want to see it eradicated from our public transport.
"As part of the government's anti-social behaviour action plan, these new specially trained officers will help drive offenders off local networks, so that people can travel on their local train, tram and bus with peace of mind.
"The pilot will also give us a greater understanding of what works when it comes to tackling antisocial behaviour, enabling us to continue improving journeys for passengers in the future."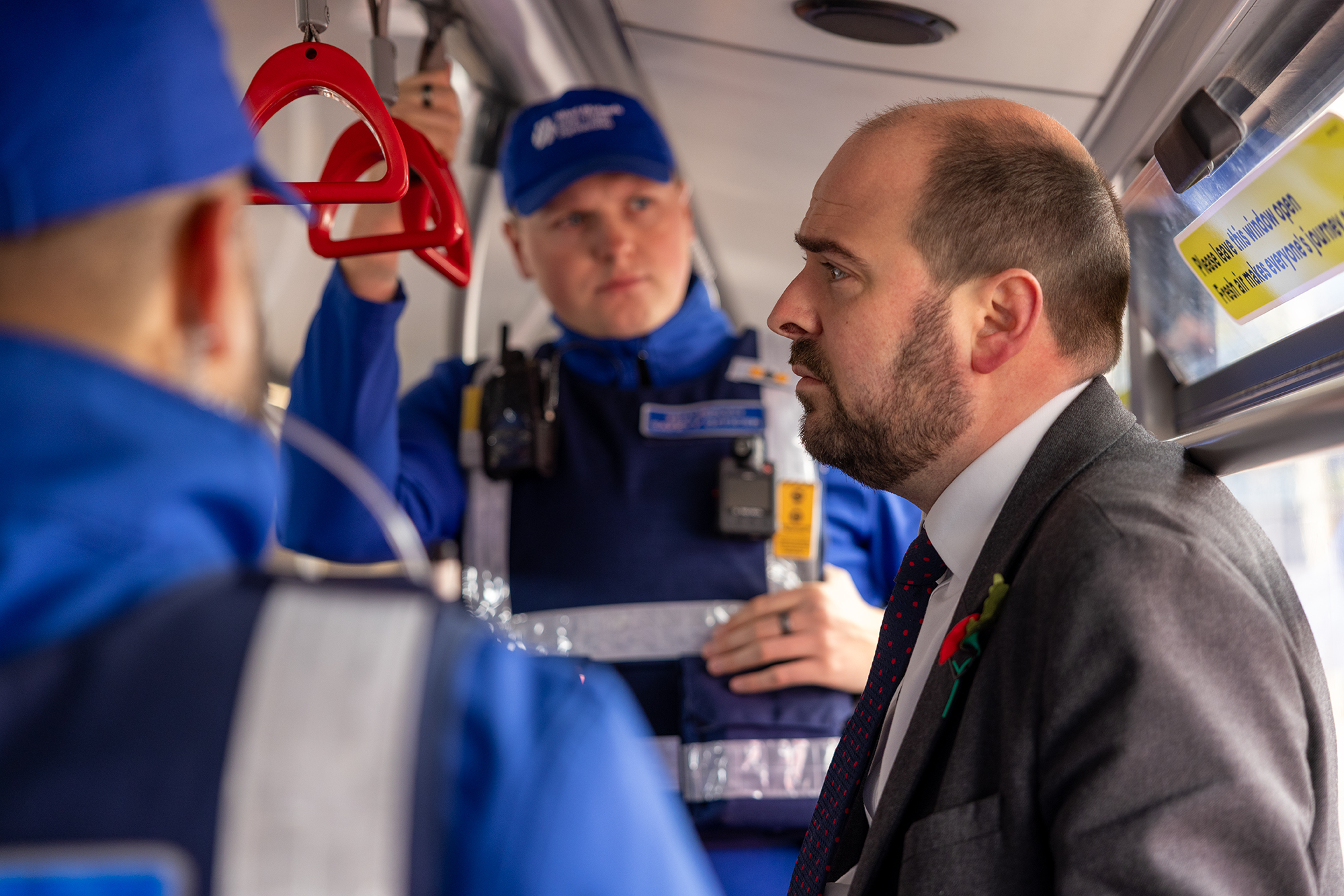 Mayor of the West Midlands, Andy Street, said:  "The vast majority of public transport journeys in our region – millions each week – are without incident but one bad experience for a passenger is one too many and risks putting them off public transport in future.
That's why we're always looking for new ways to improve safety and security. Working through our Safer Travel Partnership, we developed the new role of Transport Safety Officers to deal with anti-social behaviour and provide visible extra assurance to the travelling public.
TSOs have proven to be very effective and today's visit shows that what we're pioneering here in the West Midlands has been noticed by government. We're now looking forward to helping other regions to develop their own teams of TSOs and learn from our experience."
Anne Shaw, executive director of Transport for West Midlands and Transport Champion for tackling VAWG, said: "While incidents do remain thankfully low, the fear of violence and intimidation is a huge barrier for women using public transport particularly when travelling alone or in the dark.
"One way to improve safety is having more visible staff on our networks – which is why we have increased the numbers of uniformed officers on patrol through a dedicated team of transport safety officers.
"They have proved a huge success in keeping people safe, both through directly tackling anti-social behaviour or simply providing a reassuring presence on board."
The roll out of the TSO scheme supports the government's wider Anti-social behaviour action plan, which is backed by £160m worth of funding.
Contact the Media Team