Passenger services moving closer as driver familiarisation set to begin for new Wolverhampton route
Published: Thursday 24 Aug 2023
Tram services to Wolverhampton's new integrated transport gateway are set to begin in coming weeks following the handover of the route for driver familiarisation.
The route, which has been designed and constructed by the Midland Metro Alliance, on behalf of Transport for West   Midlands, was formally handed over to the operator, Midland Metro Limited today.
This milestone means that tram drivers will begin physical training on the new route, following intensive simulator activity at the Metro depot in Wednesbury.  
Laura Shoaf, chief executive of the WMCA, which owns West Midlands Metro, said: "This hand over marks the end of main construction and means we are ready to start driver training to prepare for the start of passenger Metro services to Wolverhampton Railway Station. Wolverhampton is now a better-connected city with the bus station, railway station and now Metro together in one location to provide accessible and seamless links across the region and beyond. We look forward to welcoming passengers on board once the drivers have fully familiarised themselves with the new track and terminus."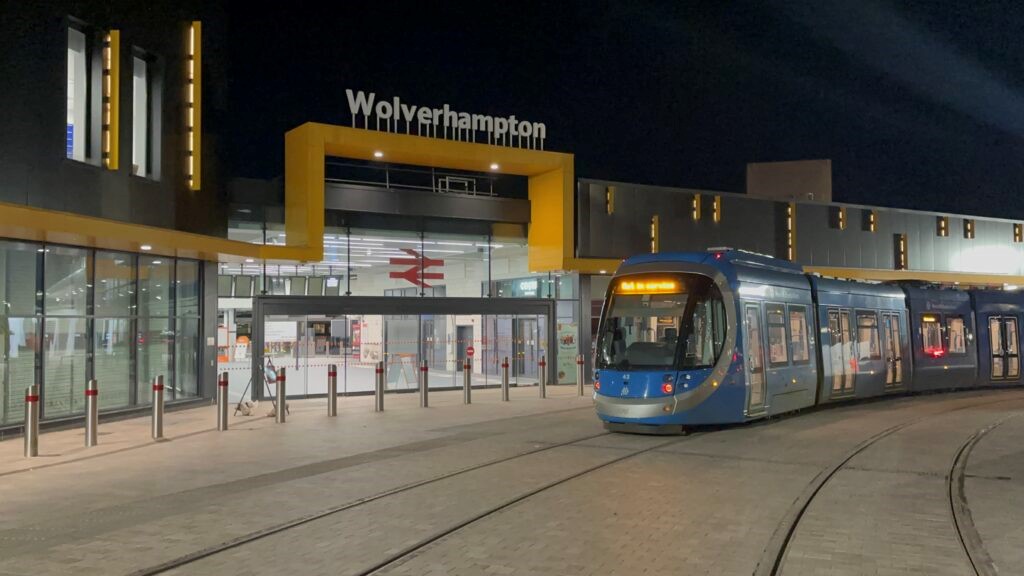 John Roseblade, City of Wolverhampton Council director of resident services, added: "It is great to see this important Midland Metro Alliance scheme nearing completion. Extending the Metro to the very front door of our new railway station is part of ensuring our award-winning Interchange project delivers the very best gateway to our city for all modes of transport.
"It's great to know that passengers will be able to use the new route very soon.  It is all part of how we are reimagining our city centre and better connecting passengers to events and venues like the newly-opened The Halls Wolverhampton, Grand Theatre and art gallery."
When the route opens to passengers, trams will call at new stops on Pipers Row and Wolverhampton Station as engineers from the Midland Metro Alliance complete additional activities at the existing St. George's terminus.
Sophie Allison, interim managing director of Midland Metro Limited, the operator of West Midlands Metro, said: "As we prepare to bring the new stops into passenger service, customers may notice extra trams on our network which will be out of service. These will be used for driver familiarisation between The Royal and Wolverhampton Station stops.
"While driver training is being completed, this does mean that we will be unable to provide a service to Wolverhampton St George's and trams will terminate at The Royal stop during this time.
"We are committed to keeping our customers moving with a frequent service continuing between The Royal and Edgbaston Village and alternative travel arrangements in place for anyone affected by this change to our service.
"I would like to thank our customers for their patience as we edge closer to connecting our first passengers with Wolverhampton's bus and rail stations."
The Wolverhampton City Centre Metro extension is part of City of Wolverhampton Council's and Transport for West Midlands' plans to create a seamless transport interchange in the city centre.
Midland Metro Alliance, together with local authority partners and TfWM, is committed to delivering Metro extensions across Birmingham and the Black Country as part of a collective aim to improve public transport in the region.
Contact the Media Team