Plans brought forward to open first section of Birmingham Eastside Metro extension
Published: Friday 10 Nov 2023
A temporary Metro terminus will be installed next to Moor Street Queensway to accelerate delivery of tram services to the east of Birmingham city centre.
The full line to Digbeth is to open later than planned because construction work on the tram track through Curzon Street Station cannot begin until HS2 have handed over the site – which is not expected to be until 2026 at the earliest.
So regional transport bosses are now set to approve plans for a temporary stop and terminus, to open in 2025/26, which will offer seamless links between the tram and train and bus services at Moor Street Station and the Bus Mall, as well as offer a convenient stop for Birmingham City University and Millennium Point.
By this time West Midlands Metro service will have been extended as far as Dudley town centre helping connect more parts of the region via fast and frequent tram services.
The project is designed and delivered by the Midland Metro Alliance (MMA) on behalf of Transport for West Midlands (TfWM), which is part of the West Midlands Combined Authority (WMCA), to better connect the Eastside of Birmingham City Centre to the wider region.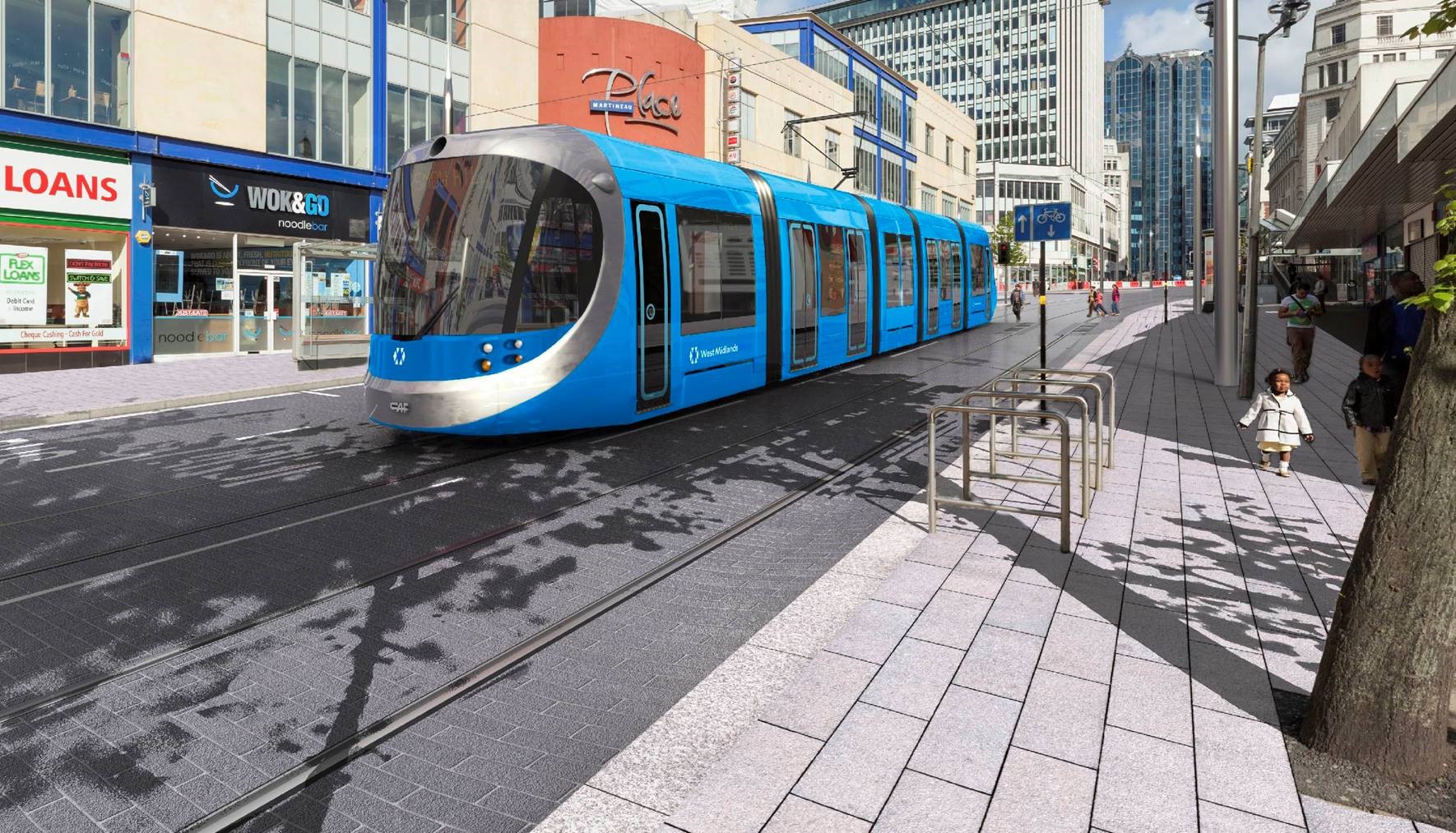 Investment in Metro is part of the region's plans to encourage more use of sustainable public transport to cut traffic congestion and meet our #WM2041 target for a net zero carbon region within two decades.
The works will include a temporary stop outside the Clayton Hotel and infrastructure to allow trams to switch tracks at the terminus.
Andy Street, Mayor of the West Midlands and chair of the WMCA said: "Despite ongoing HS2 works at Curzon Street hampering our ability to finish the full Eastside extension until Metro is able to get on-site at Curzon Street, I tasked transport officials with finding a way to get trams running sooner.
"That's why I'm delighted we've found an innovative solution to part-opening the Eastside metro extension – with this stop at the Clayton Hotel enabling local people and businesses to start benefitting sooner. This approach means trams will be running here in 2025/2026.
"Having recently opened the Wolverhampton city centre extension, we know just how popular these schemes are with the public - offering seamless connections to rail and bus services just as this extension will provide at Moor Street. As frustrating as the short-term hurdles can be, it's important to remember over the longer term what the final prize is - a vastly improved public transport system which will serve local people and businesses for many years ahead."
Cllr Liz Clements, cabinet member for transport at Birmingham City Council, said: "Although the delay to the Eastside extension due to HS2 works is frustrating, this plan for a temporary terminus will allow people to make easy transfers from rail to bus and metro by the Clayton Hotel.
"Completing the full Eastside extension to High St Deritend remains a top priority for Birmingham; at Birmingham City Council we won't stop campaigning until the whole scheme is delivered.
"To reverse the reliance on private cars and encourage more people onto public transport, we need a fully integrated transport system – Birmingham Eastside extension is a vital part of that system."  
Work, which is being carried out by the MMA, is already making significant progress with the delta junction at Lower Bull Street handed over to TfWM last month and the section along Digbeth High Street due to be completed before the end of the year.
And buildings have been demolished and preliminary works are underway on the third section between Dale End, across Moor Street Queensway to Park Street - where the temporary terminus will be located.
The WMCA Board, when it meets next Friday (17 November), will be asked to approve a £18m increase to the project's £227 million budget to complete the terminus.
Further details on the extension can be found at www.metroalliance.co.uk.
Contact the Media Team