West Midlands Innovation Accelerator Opens for Business
Published: Wednesday 12 Jul 2023
Funding streams from a new £33 million initiative to turbo charge innovation across the West Midlands and bolster the region's research and development capability were officially launched today (Wednesday July 12).
The West Midlands Innovation Accelerator is now inviting forward looking businesses to take advantage of the portfolio of support and funding available to develop ideas that can help reinforce the region's position at the frontier of the UK innovation revolution.
The Innovation Accelerator comes through a share of a £100m fund set up by the Department for Science, Innovation and Technology and delivered by Innovate UK in partnership with the West Midlands leadership.
The funding will enable businesses to develop new products, processes and services that can spark commercial growth and investment. The scheme will have a particular focus on health and medical technology, clean technology and a range of other sector specialisms.
The launch, hosted by Birmingham City University's STEAMhouse innovation, saw the announcement of two Innovation Accelerator funding streams that are now up and running and actively looking for businesses to work with.
These included the first round of the Clean Futures Accelerator which is providing grants of up to £50,000, as well as expert support, to businesses with ideas that can make transport greener.
The funding stream, led by Connected Places Catapult, in conjunction with the Black Country Innovative Manufacturing Organisation and Coventry University, is designed to leverage the region's rich transport manufacturing heritage, aligning with the West Midlands Plan for Growth to cement the area as home to the Green Industrial Revolution.
The other is the Biochar CleanTech Accelerator which has been set up by Aston University and local industry to develop technology that converts organic material into commercially valuable products. Sawdust, diseased trees and dried chicken litter are among the many waste products that can be transformed into sustainable bioproducts.
In addition, the West Midlands Innovation Programme launched the AI and Future Tech Forum, in partnership with Tech WM, to help educate local businesses to adopt and benefit from emerging and disruptive technologies.
Andy Street, Mayor of the West Midlands and chair of the WMCA, said: "Innovation is central to one of my key Mayoral missions to restore our status as the fastest growing region outside of London.
"The regional portfolio of projects at this event are a testament to that mission and look to fulfill our ambitions set out in the West Midlands Plan for Growth – a roadmap to unlocking hundreds of thousands of new jobs and to becoming the home of major global companies in this decade.
"I encourage all businesses interested in new solutions around health, medical and clean technologies to come and talk to the Innovator Accelerator teams and help make their ideas reality, thanks to this new funding."
The launch event also saw presentations from other Innovation Accelerator funding streams, including:
6D-IA, focusing on Health and Med Tech, led by the University of Birmingham
DIATOMIC, led by the Connected Places Catapult
The West Midlands Innovation Programme, led by West Midlands Combined Authority, which will deliver wider sector benefits across the region's economy.
Dean Cook, director of place and levelling up at Innovate UK, said: "Innovate UK, supports and funds businesses, entrepreneurs, and researchers who have creative and cutting-edge ideas.
"As the UK's innovation agency, Innovate UK is dedicated to building strong regional partnerships to boost local innovation and commercialisation. This new funding will enable businesses to adopt cutting edge technologies and support the region's transition to a greener economy.
"This will drive economic and societal growth and benefit local communities. Through this programme we are building a deeper partnership with the West Midlands leadership, and we will continue to work together to unlock the full innovation potential of the region."
For more information and how to get involved, please visit: https://www.wmca.org.uk/what-we-do/economy-and-innovation/west-midlands-innovation-accelerator/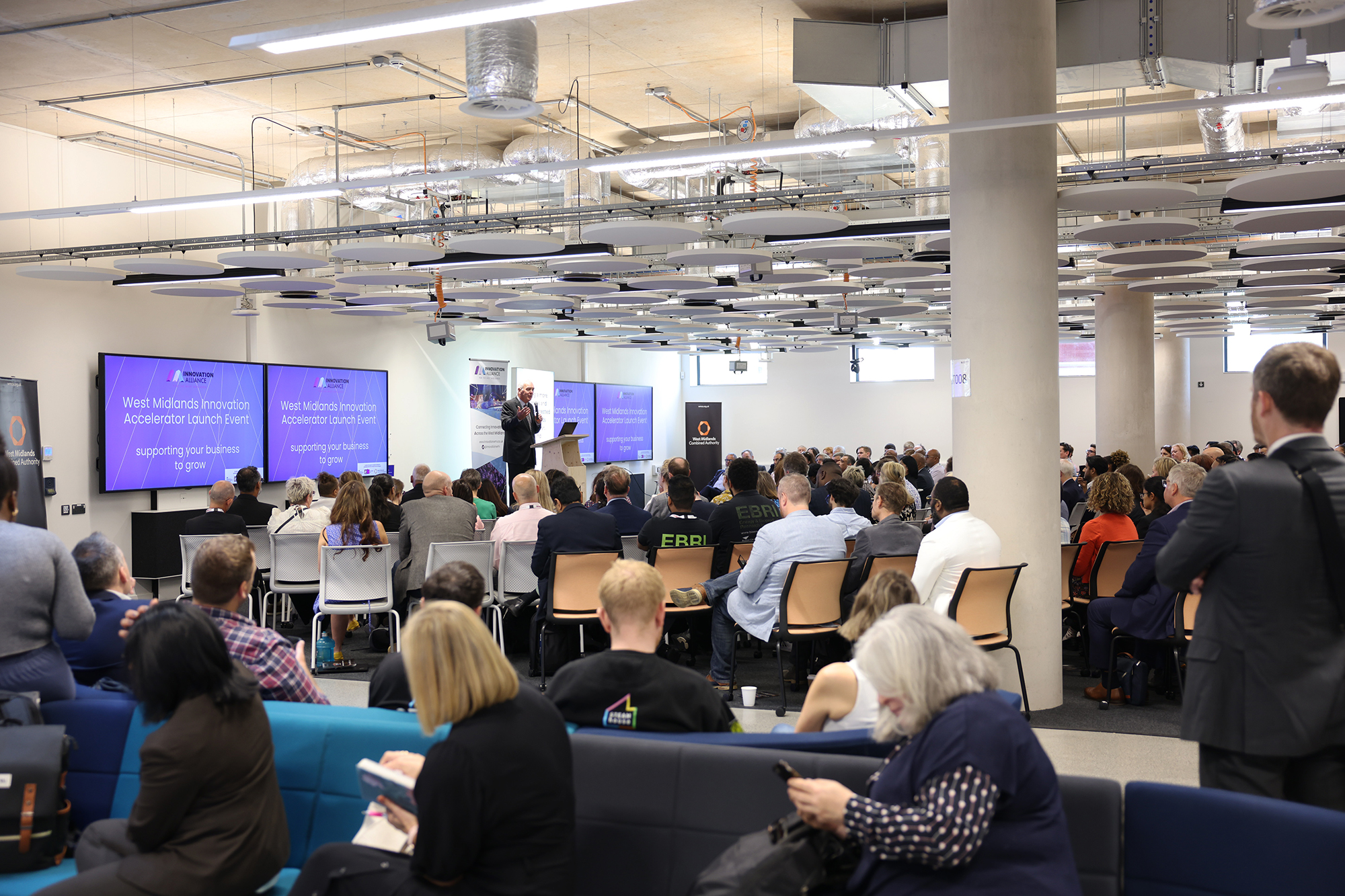 Contact the Media Team