Digital
The West Midlands is the place to be for digital. We have the fastest growing digital sector outside London and we have ambitious plans to double the industry's economic output over the next decade. 
With rising automation, a changing job landscape and the job losses caused by the coronavirus pandemic, the digital sector will be vital to the region's economic recovery from the coronavirus pandemic.
Technology is the 'golden thread' across many of our key industries – including advanced manufacturing, life sciences, professional services, construction, logistics, transport and low carbon technology.
Over the past two years, the West Midlands Combined Authority has funded thousands of local residents to learn new skills for the jobs of the future. These include 1,500 people who have joined digital bootcamps thanks to the Digital Retraining Fund. We work with training providers to ensure the skills being taught match what employers need, giving residents valuable opportunities to start a new career in technology.
Current providers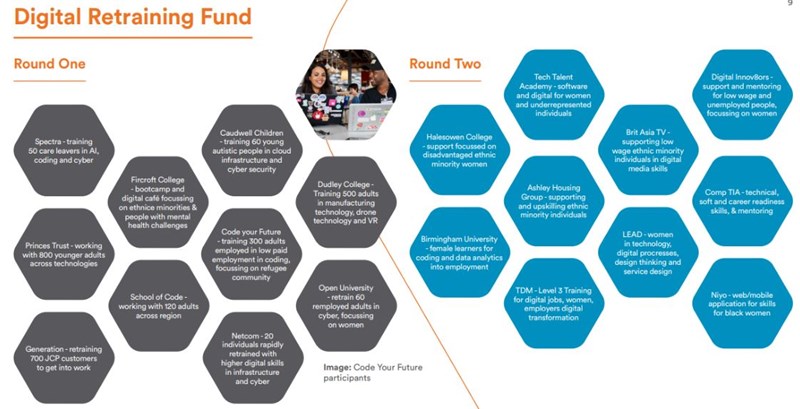 Other work we have led includes setting up the West Midlands Digital Skills Partnership to develop local people's digital skills, attract investment and retain talent across the region.
We are also working with partners to enable local communities across the region to benefit from new ways of developing digital skills in the West Midlands. These include an ethical Hacking Lab to train young people and adults in cyber security skills, and a Digital Innovation Fund.
As a resident, find out about how you could learn new digital skills for free.
Are you an employer who wants to help shape the digital agenda? We would like you to work with us to design the digital needs of the future. We can connect you to the right training providers to develop your digital requirements for your future talent. Get in contact with us at digital@wmca.org.uk