Enter the 2024 West Midlands Natural Environment Awards
Published: Tuesday 14 Nov 2023
Environmental champions who are working tirelessly to improve the region's green spaces and waterways for everyone to enjoy will be celebrated at the 2024 West Midlands Natural Environment Awards.
Now in their second year, the West Midlands Combined Authority's (WMCA) awards celebrate the community organisations, educational institutions, public sector bodies and businesses who are providing their communities with new or improved access to nature - one of the key aims of the region's Natural Environment Plan.
Judges will again be looking to honour dedication, commitment and enthusiasm to nature and the positive impact it has on the health and wellbeing of local people and to help tackle the climate emergency.
The awards also aim to inspire new projects and increase awareness about the importance of preserving the natural environment.
Applications must be submitted by 12noon on 15 January 2024 and the winners will be announced in March by Andy Street, Mayor of the West Midlands and WMCA chair.
The Mayor said: "Our Natural Environment Awards are a wonderful opportunity to recognise the hard work local people are putting in to protect, restore and enhance the green spaces and waterways that we are blessed with here in our region.
"I wish those applying for our 2024 awards the very best of luck and look forward to celebrating the commitment and achievements of all nominees at our awards ceremony next year."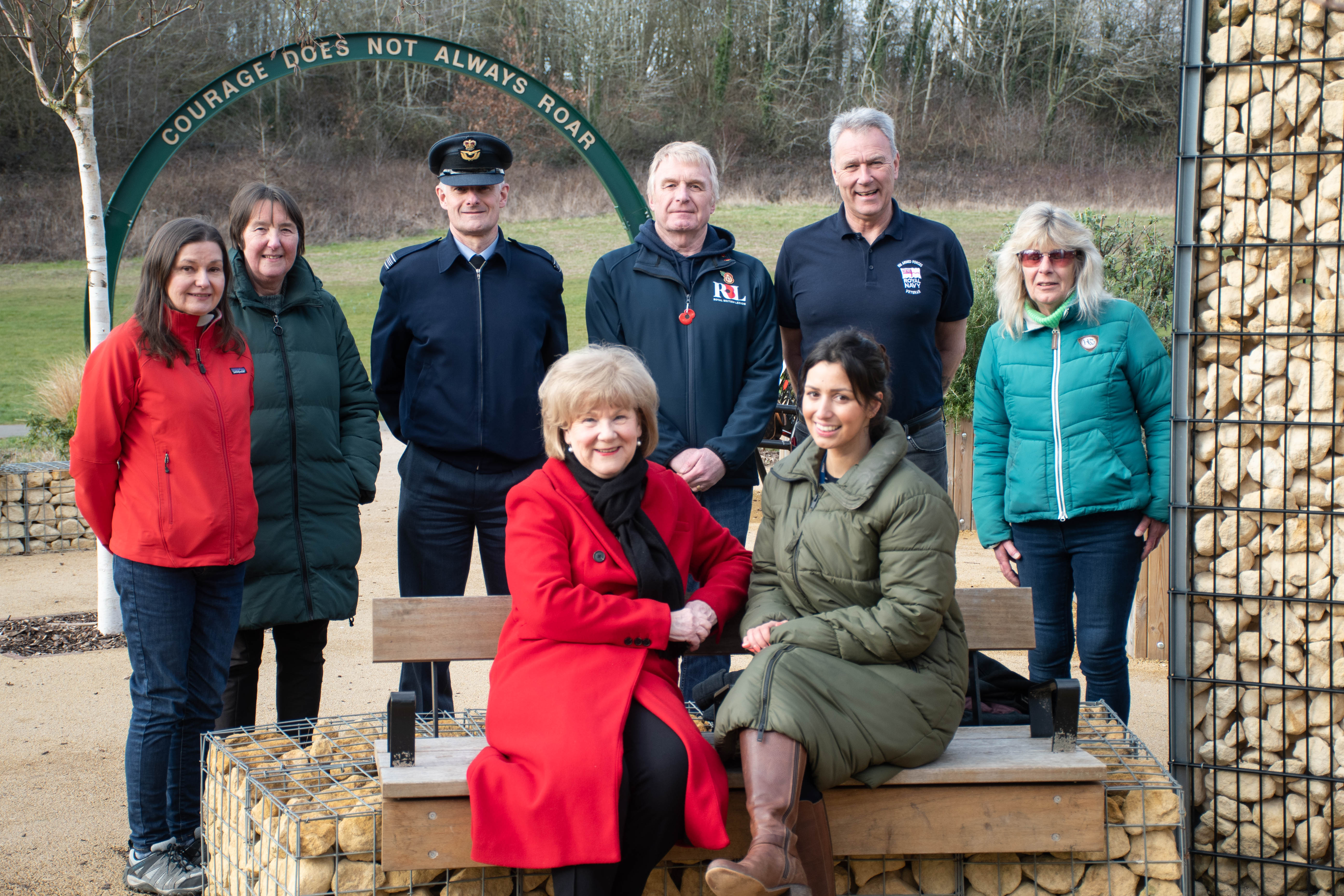 Elaine Butler, president of the Warwickshire and Birmingham County of the Royal British Legion, said: "Applying for the Natural Environment Awards was an opportunity for RBL Warwickshire and Birmingham County, in partnership with Solihull Council, to highlight the significance of creating serene spaces for our military veterans, especially those wounded or grappling with PTSD.
"Winning was not just a recognition for our efforts but a testament to the pivotal role the natural environment plays in their healing journey. It's an honour that fuels the passion of the RBL and our commitment to further nurture and grow this initiative."
The Education Award was won by Kings Rise Academy in Kingstanding for its Wildlife and Wellbeing Area, which was co-designed by its eco council and Forest Schools Birmingham and supported with an £8,500 of funding from the WMCA.
Louise Noonan, principal at Kings Rise Academy, said: "The award meant a great deal to us, recognising our commitment to creating an environmentally sustainable garden which can be used throughout the year and not just when the flowers are in bloom!"
Cllr John Cotton, WMCA portfolio lead for environment and energy, and leader of Birmingham City Council, said: "We all have a duty to look after where we live and protect our natural environment.
"Through these awards, the efforts of passionate community groups, businesses, local authorities and educational institutions will receive the recognition they rightly deserve - please do apply if you've been involved with a project that meets the criteria as your story will help to inspire others."
The Natural Environment Awards 2024 are open to organisations within the seven constituent authorities of the WMCA (Birmingham, Coventry, Dudley, Sandwell, Solihull, Walsall and Wolverhampton).
The awards ceremony will be held at Barclays new Eagle Lab in Birmingham city centre.
Nick Rees, deputy customer care director in the North and West Midlands for Barclays, said: "As part of our wider group strategy to be a net zero bank by 2050, we are engaging our entire workforce around how they can play a part in promoting our sustainability ambitions as well as supporting local initiatives.
"We were excited to be able to work alongside the WMCA in hosting the West Midlands Natural Environment Awards at our new Eagle Lab in Brindley Place and will continue to partner with them in championing local businesses with a strong sustainability agenda."
Submit an application or be inspired by the 2023 winners on the WMCA website.
Find out more about WMCA grants available for environment projects on the WMCA website.
Contact the Media Team